Founded in 2018 by Dina Shale, Rescue Ranch UK became a registered charity in 2019 (Charity No. 1183565). Since we began, we have rescued and rehabilitated over 30 animals from all over the UK. Based in Leicestershire, we are currently home to 10 horses, 9 chickens, 2 ducks and 2 sheep. We work closely with RSPCA, local authorities and the UK Horsewatch Alliance who alert us to cases of neglect.
We rescue animals from all sorts of situations. They may have been ill treated or neglected, with little or no human contact. Many of the animals that come into our care have been so badly abused that their recovery time is many months. Throughout their rehabilitation, we must pay for much needed verterinary treatment, food and medicines.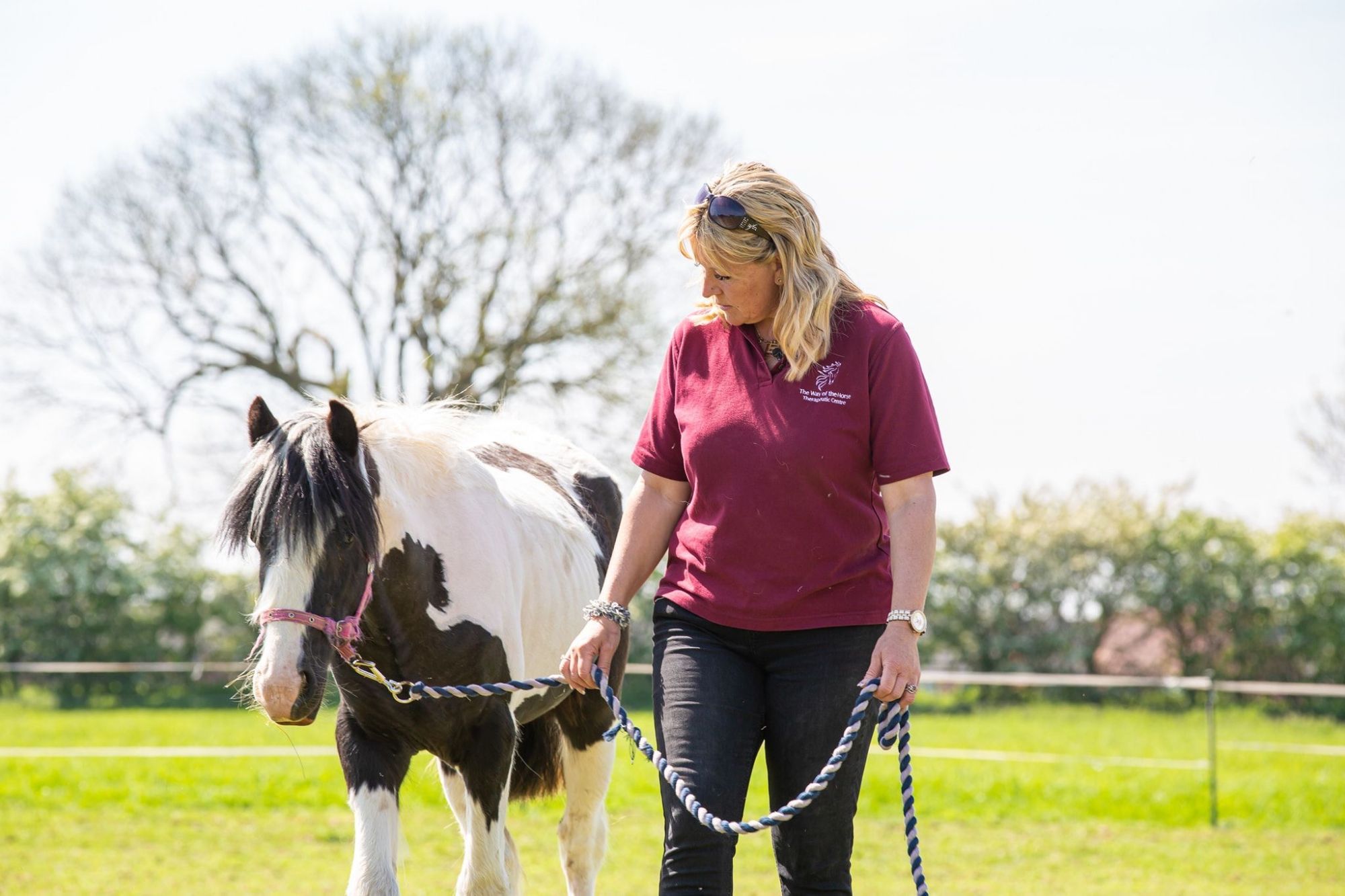 Some of our most traumatised horses are trained by Rescue Ranch UK and then used by our sister not-for-profit organisation, The Way of the Horse, to provide therapeutic support to children and adults with mental health conditions, learning difficulties and emotional or behavioural challenges, where traditional therapies have failed.
Each horse has had a traumatic past of their own and is chosen for their strong ability to read human emotions and body language. As a herd animal that is highly attuned to stress and body language, a horse will move away from an angry person, follow someone it trusts and become unsettled when it senses fear. Through our therapeutic programmes at our yard in the Leicestershire countryside, we support disengaged people to develop a strong emotional connection with a rescued animal. Learning horse care is both beneficial and rewarding, and our work is carried out in a calm and healthy outdoor environment. Our horses provide therapy, achievement and enjoyment to all.